Graphics Design (Ps & Ai)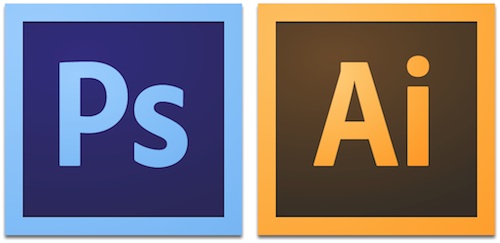 Date/Time
Date(s) - 01/07/2015 - 31/12/2015
2:00 pm - 4:00 pm
Location
Creative Wings
Categories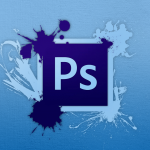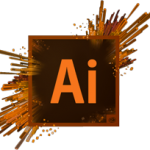 Graphics Design (Adobe Photoshop and Illustrator)

Level:  Expert
Duration: 8 Days (16 Hours in total)
Entry requirements:
This course is designed to introduce you to graphics design. This course is suitable for anyone interested to learn the basics of Photoshop and Illustrator.
 
Details:
Following topics will be covered in the  course:

Photoshop Course outline:

Introduction
What does Photoshop do?

Setting up and getting around the interface
Familiarisation with the Tools panel
Navigating an image
Navigating tabs and windows
Panels and workspaces
Zooming in and zooming out
Rotating the view

Working with tabbed documents 
Arranging documents
Cycling between screen modes
Switching tools using the keyboard
Opening and Setting up a document
Opening files from Windows

Crop and Straighten
The new and improved Crop tool
Straightening a crooked image
The Rule of Thirds

Simple compositing
The various options for copying and pasting
Dragging and dropping
Placing an image
Smart Objects and why when to use them

The Undo and the History Panel
Undo
Utilising the History Panel

Selections
What are selections and why we use them?
The Marquee tools
Getting to know the Lasso tools
Magic Wand and Quick Mask tools
Adding to and subtracting from Selections
Modifying Selections
Saving and Loading Selections
Channels Panel

The Basics of Layers
The Background layer
Naming, hiding, creating, and deleting layers
Altering the stacking order of layers
Layer transformations
Changing the opacity of layers
Merge or rasterise layers
Flatten or Save As?
Best Practises

Basic Brushes
An overview of brushes and the Brushes panel
Brush size and hardness
Brush shortcuts

Using text
Horizontal and vertical type tools
Customising font properties
The Character panel
The Paragraph panel
Managing text layers

Working with Colour
The Swatches Panel
The Colour Panel
The Colour Picker
Using the Eyedropper Tool to sample colour
Creating simple gradients

Basic Retouching  
Using the Spot Healing Brush
Using the Healing Brush
Using the Patch Tool
Clone Stamp tool
The Dodge and Burn tools
Tips and Tricks

Masking
Understanding what a mask is and does
Working with Layer Masks

Digital imaging fundamentals 
Image size and resolution
The Image Size command
Resolution standards
Up sampling and what happens when you Up sample
Changing the print size
Down sampling for print and web
Best practices

Extending Images
Creating a border around your image
Extending the canvas

Saving Your Work
Saving images to PSD
Saving images to TIFF
File Formats and which one to use

Best practises
Using the Save For Web utility
The Colour Modes explained

Illustrator:

Let's get started
Understanding vector graphics
Tools panel
Navigating an artwork
Zooming and panning your artboards
Scrolling (or panning) a document
Working with multiple documents
Panels and workspaces
Exploring the panels
Working with the Control panel
Creating and saving workspaces

The Adobe Illustrator environment
Creating new documents for print or web
Managing a custom workspace
Outline' and 'preview' modes
Using grids and guidelines
Using 'smart guides'
Working with colour
Using the 'swatches' and 'colour' windows
Understanding 'stroke' and 'fill' attributes
Creating a new document
Advanced document controls
Modifying your document
Saving changes

Working with Documents
Creating files for print
Creating files for the web
Managing multiple documents
Using rulers, guides, and grids
Changing units of measurement
Using preview modes
Locking and hiding artwork

Working with Artboards
Working with different page sizes
Re-sizing and Modifying artboards
Creating new artboards and copying artboards
The Artboard panel

Understanding the Layers panel
Visibility and Locking
Selecting via the layers panel
Sub-Layers
Deleting layers
Grouping and naming layers
Changing the stacking order
Moving objects from one layer to another
Copying objects from one layer to another
Adjusting layer previews

Working with Colour
RGB vs. CMYK
Adjusting Illustrator colour settings
Basics of the Colour Guide panel
The Colour panel

Selecting and Transforming Objects
Setting your selection preferences
Using the Direct Selection and Group Selection tools
Using the Magic Wand tool
Using the Lasso tool
Selecting objects by attribute
Grouping objects
Using isolation mode
Resizing your artwork
Rotating objects
Distorting and transforming objects
Repeating transformations
Reflecting and skewing objects
Aligning and distributing and spacing objects

Working with Paths and the Pen tool
Understanding paths
Understanding anchor points
Drawing straight segments
Adding curvature
Working with open and closed paths
Joining and averaging paths
Using the Scissors tool and the Knife tool
Drawing Simple Line Art
Draw a logo utilising all the Line and Shape tools
Using the Ellipse tool
Drawing a multi-point star
Adding and aligning a centre point
Drawing rounded rectangles
Reflecting across an axis
Scaling and copying with the Scale tool
Reflecting and copying with the Reflect tool
Rotating and copying with the Rotate tool
Modifying the constraint axes
Dragging and copying
Preview and Outline views

Painting Freeform Shapes
Painting closed path outlines
Erasing and painting selected paths

Working with Type
Working with Point Type
Selecting type and choosing fonts
Adjusting type size

Working with Images
Placing images into Illustrator
Working with the Links panel
Embedding images into Illustrator
Cropping images with a mask
Exploring the Image Trace panel

Saving, Printing and Exporting
Saving to legacy formats
Saving Templates
Saving for the web
Creating bitmap images
Using Illustrator files in InDesign and Photoshop
Creating PDF files

 
Facilitator(s):
 Abir Mallick, FCOT (Lon), PGDip(Lon), PGCE(Lon), MCA(B,lore), Adobe Certified Educator, Chartered London Teacher. With over fifteen years of training and teaching experience in different countries; Abir (

http://www.linkedin.com/in/abirmallick

) has trained participants of all ages from primary school to University level. He is a Charted London Teacher award winner for excellence in teaching and learning. He has been working as a trainer for various professional courses at London, India and Bangladesh. He runs a successful consultancy company

www.subjectsupport.com

providing cutting edge professional development courses in London.

---

Mr. Sagar Haq, M.Sc Comp (JU), MBA (SEU), has many years of experience in teaching various computing and IT courses to participants of all ages. He works as an IT trainer for office applications, graphics design, website design, computer hardware and networking at different institutions.
Bookings
Bookings are closed for this event.