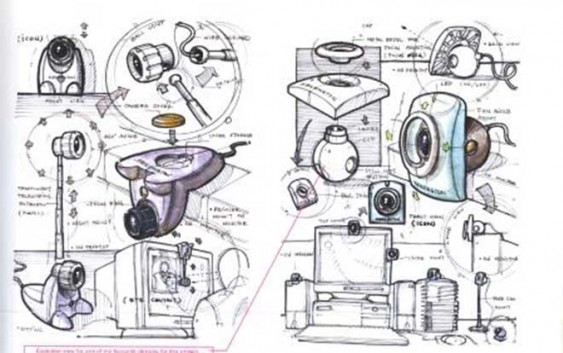 Creative Product Design: Make your own Button Badge
Level: Beginner, Age: 10 – 16 Years, Course Fee: 5000 Taka Duration:  4 Weeks, 8 Hours
Details: Be Innovative!!! Learn how to design a product from an idea. In this course you will learn how to come up with an idea for a product and then design it from scratch. You will learn about various stages of designing a product, starting from initial design to finished product. At the end of the  course you will have your own designed and manufactured Button Badge that you can take with you and show your friends and family.
The following topics will be covered in the sessions:
Introduction to creative product design
Various stages of product design
Initial design / Conceptual design
Using various software for designing the product (Publisher, Word, Graphics software)
Designing a packaging / Box for the product
Making the actual product based on design
Making a presentation for the product (PowerPoint)
You will take part in various demonstrations, practical and one to one sessions during the course.
Facilitator(s): Abir Mallick, FCoT (Lon), PGDip(Lon), PGCE(Lon), MCA(B,lore), Adobe Certified Educator, Chartered London Teacher.With over fifteen years of training and teaching experience in different countries; Abir (http://www.linkedin.com/in/abirmallick) has trained participants of all ages from primary school to University level. He is a Chartered London Teacher award winner for excellence in teaching and learning. He has been working as a trainer for various professional courses at London, India and Bangladesh. He runs a successful consultancy company www.subjectsupport.com providing cutting edge professional development courses in London.
Mr. M. HAq Sagar, M.Sc Comp (JU), MBA (SEU), has many years of experience in teaching various computing and IT courses to participants of all ages. He works as an IT trainer for office applications, graphics design, website design, computer hardware and networking at different institutions.