Science workshop at CGS Dhaka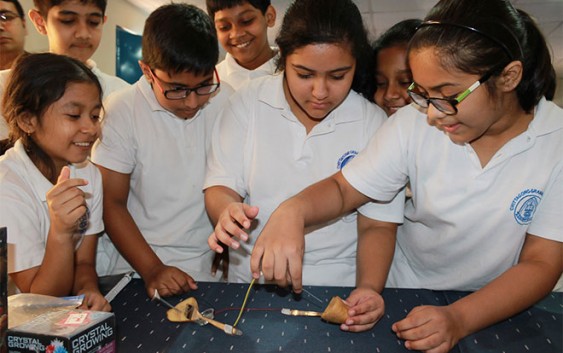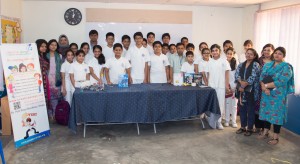 On 9th May we successfully conducted a science workshop for students of Chittagong Grammar School Dhaka. The session was conducted for two groups of year 5 students at their main Gulshan-1 campus.
This hand on interactive workshop was divided into 3 different activities. The first activity was to understand the concept of Mobius continuous plane by using a strip of paper and how it forms a continuous ring or multiple rings joined together.
This fun group activity was very well received by the students and teachers. Everyone enjoyed making various paper rings out of one strip of paper and students explored the concept of continuous plane and its real life industrial use.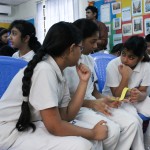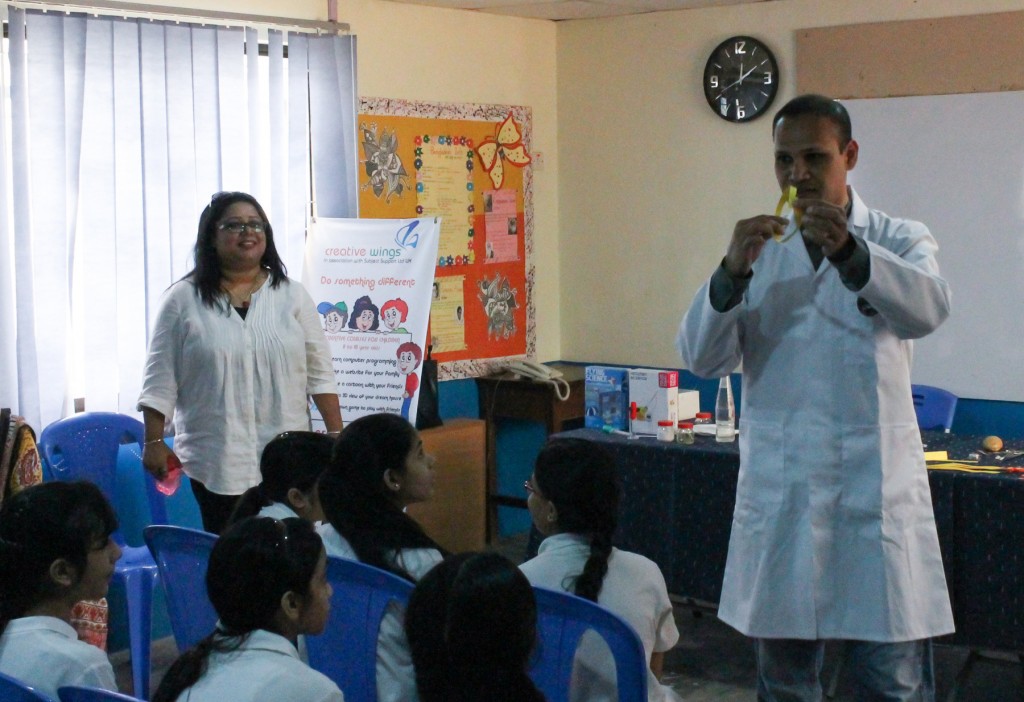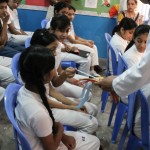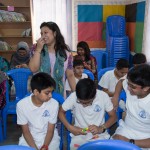 Students as well as the teachers found the concept very interesting and were amazed by the fact that just by cutting one continuous strip of paper we can make two joined rings or make the paper ring double in size. The photos show how much everyone enjoyed taking part in the activity and had fun while learning about the maths concept. This activity came to the participants as a pleasant surprise and like a magic trick performed with paper. This also encouraged the participants to think outside the box in a group to come up with a concept and a solution.
---
The second activity was for participants to explore the concept of expanding gas and Newton's laws of physics. Participants in groups took part in a rocket launching activity using vinegar and baking soda.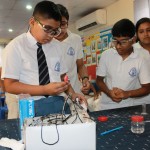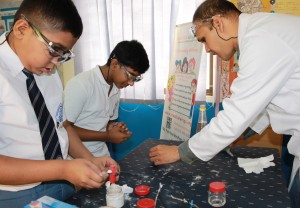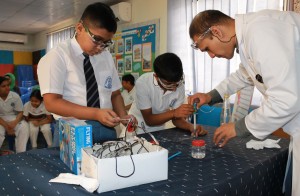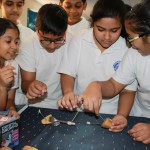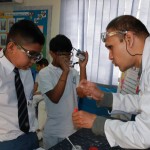 This activity was viewed cautiously at first by the young minds as some of them were initially worried about the rocket hitting them. After some assurance and demonstration by us, all the participants enjoyed taking the measurements, fixing the rocket to the launch pad and then launching it sky high to test Newton's laws of motion and gravity.
---
The final activity of the day was for participants to try to construct a digital watch using an organic battery made out of a potato. This experiment allowed the participants the opportunity to experiment with series and parallel cell connection. The demonstration raised as lot of questions among young participants related to potential difference of a battery and cell voltage.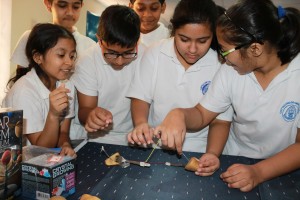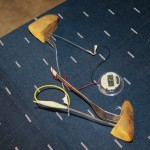 Some of the questions raised during the practical session were:
Will the watch work using other fruits and vegetables?
How many days can we run it out of one potato?
Can we just run it using 4 forks instead of 2 forks and 2 zinc plates? And may more.
We were very surprised to see the level of enthusiasm and interest in practical science experiments from the students of CGS. We would like to thank Ms Asia Alam Chowdhury, and her team for allowing us to conduct the session at the school to inspire young minds in science, technology and creative arts.
---
Image Gallery: