Workshop at Maple Leaf International School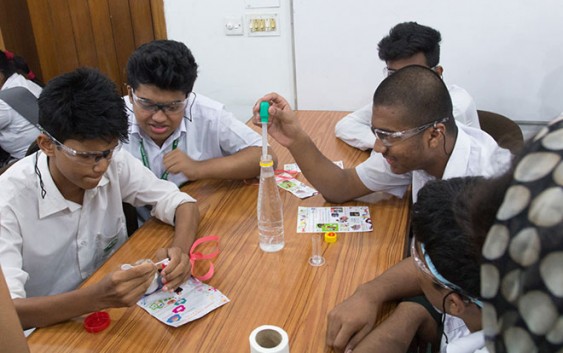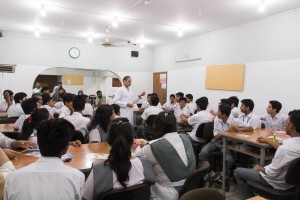 Creative Wings conducted a practical hands-on science workshop for year 9 students of Maple Leaf International School, Dhanmondi, Dhaka on 7th May 2015.
This hands-on interactive session was divided into 4 different activities. The first activity was a magic trick performed using a strip of paper, scissors and glue. The participants were asked in their groups to come up with a solution to make a large paper ring using glue only once. This practical experiment was used to understand the concept of Mobius continuous plane and how it forms a continuous ring or multiple rings joined together.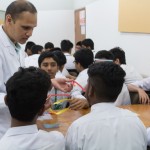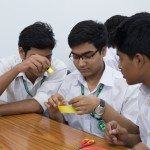 This fun group activity was very well received by the students and teachers. Everyone enjoyed making various paper rings out of one strip of paper and explored the concept of continuous plane and its real life industrial use.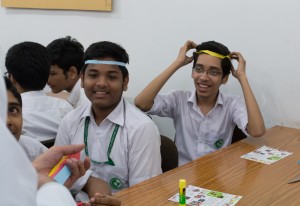 Students as well as the teachers found the concept very interesting and were amazed by the fact that just by cutting one continuous strip of paper you can make two joined rings or make the paper ring double in size. This activity encouraged the participants to think outside the box in a group to come up with a concept and a solution.
---
The second activity was for participants to explore the concept of expanding gas and Newton's laws of physics. Participants in groups took part in a rocket launching activity using vinegar and baking soda.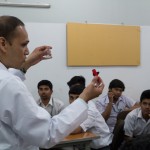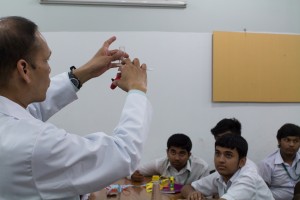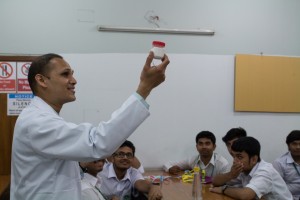 All the participants were excited to try the experiment and wanted to do it again and again to launch the rocket higher and higher. Students enjoyed taking the vinegar measurements, fixing the rocket to the launch pad and then launching it sky high to test Newton's laws of motion and gravity.
---
The third activity of the day was for participants to try to run a digital watch using an organic battery made out of a potato. This experiment allowed the participants the opportunity to experiment with series and parallel cell connection. This demonstration raised as lot of questions among young participants related to potential difference of a battery and cell voltage.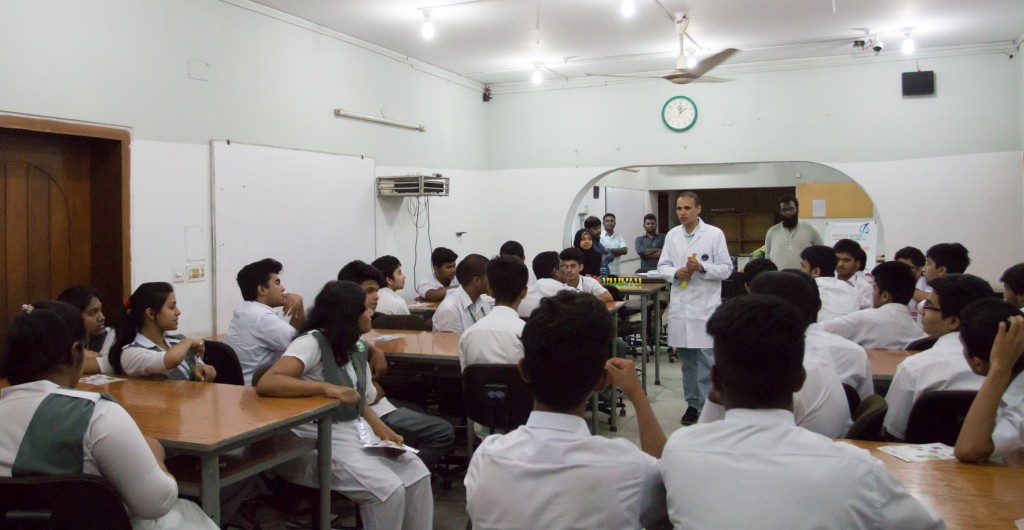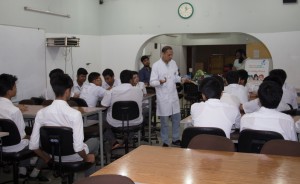 Some of the participants tried various configurations to find out what is the best way to run the watch and why they required two organic battery cells to run the watch and not one.
---
The fourth and final activity of the day was inspecting plant and human cells under a digital microscope. We demonstrated to the participants how to operate a digital microscope to observe slides at 800-1600x magnification, cell wall, plant and leaf cells etc.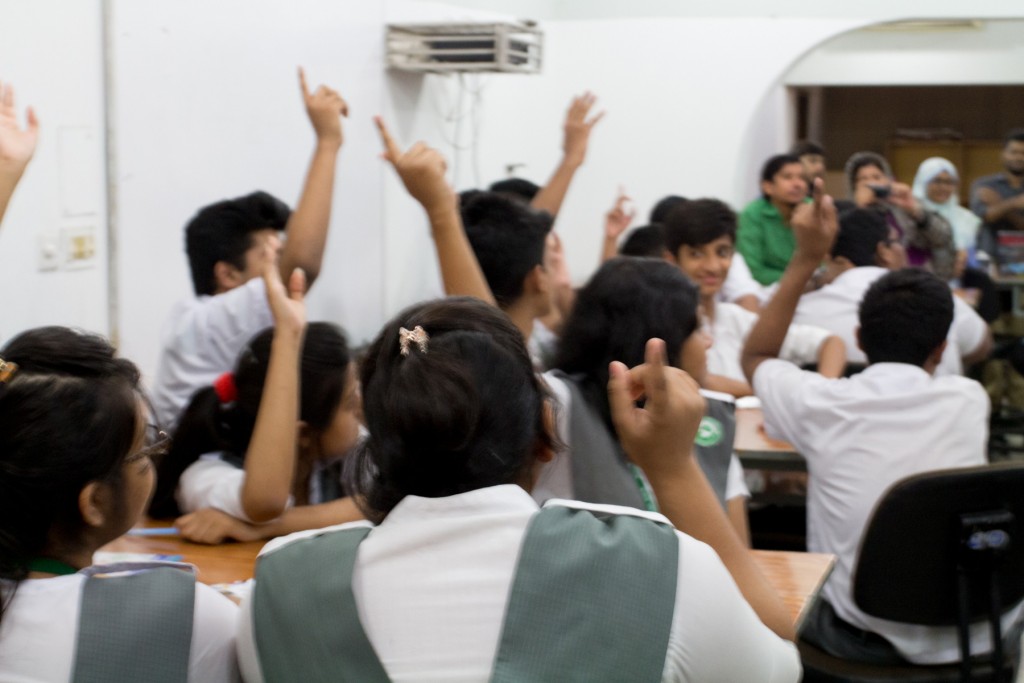 We found a lot of enthusiasm and interest in practical science experiments among the students of Maple Leaf International School.
We would like to thank Mr F.A.M. Abdur Raquib and his team for allowing us to conduct the session at the school to inspire young minds in science, technology and creative arts.
---
Image Gallery: